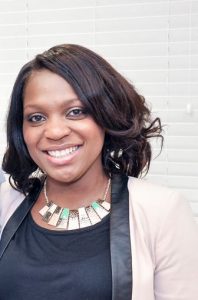 Many of you have asked that we share more about ourselves with you. We think it's a great idea and would definitely love any opportunity to connect with you even more. So here we go! Co-founder Uto Ifudu is up first.
Although she hangs out mostly behind the scenes,  she helps put this newsletter together every week. Most importantly, she is leading our efforts to bring girl friendly math curriculum to you and your smart girls! Enjoy this peek into who Uto is and how she was raised. If you have any more questions, don't hesitate to reach out or leave a comment.
1. What do you do?
I'm an IT Risk Manager at the World Bank in DC. In this role, I am primarily responsible to assessing various technologies being adopted by the organization to identify potential risks and implement solutions to resolve these issues. 
2. What was your childhood like?
My childhood was fun, fun, FUN! I have very fond memories of playing freely in the neighborhood, family meals filled with lots of laughter, sleepovers with the cousins, and growing up in a secure environment with people around that loved and cared for me. 
3. What are some things your parents/guardians did that you consider critical to your success today?
From a very early age, my parents ensured that my siblings and I had a strong sense of self. They made sure we were confident in our own skin and in our ability to motivate ourselves to do whatever it is we set our mind to. My parents also thought us to be kind, to be content with what we had, to have a sense of respect for others and to be compassionate to others especially those less fortunate than us. We also travelled a lot as a family – taking local trips and some international trips as well which helped shape my worldview.  My parents also made certain decisions and sacrifices so we could have the best education their money could buy, they believed that a sound education was one of the best gifts a parent could give a child. 
4. If you could change anything about your upbringing, what would it be?
If I could change one thing about my upbringing, I would wish that I were closer to my mom during my childhood. My mom was 'obsessed' with raising me to be the perfect daughter that sometimes, she was particularly strict with me. Because she was so hard on me, I was so scared of disappointing her and feared her as such, we didn't have that mother-daughter bond. Thankfully, her efforts paid off and I grew up to be a decent adult (I think). My mom and I have since repaired our relationship and are now very close especially since I became a mom myself and are making up for lost time!
5. What has been your biggest challenge as a woman in finding/defining your path so far?
My biggest challenge as an adult has been in balancing the different roles I have to play as wife, mother, daughter, employee etc. These roles sometimes are in conflict with each other and pursuing success in one area usually comes at a price of sacrifice in another area. 
6. If you had a daughter, how would you raise her to thrive in a world that still presents many challenges for women?
I have been blessed with TWO beautiful daughters and everyday, I try to raise them to be confident, strong and kind hearted human-beings. I want them to have a strong sense of self, to understand the importance of a good education, to be confident in their abilities, and above all dare to dream!
7. What does the Raising Smart Girls platform mean to you?
Raising Smart Girls is the convergence of my passions about education, empowerment and strength of our daughters.  I am especially passionate about the education of the female child. I'm a firm believer that a solid education opens us up to many opportunities, break boundaries and envision our dreams as achievable. Our girls also face a different set of challenges relating to the various roles that society has typecast-ed for them  as such, its essential that we also equip our daughters with the right tools to sift through all the noise that society will throw at them. My goal with the platform is to support parents in raising girls of strong character, empower them to succeed in today's world and provide them with the tools to create the world in which they want to live in tomorrow.