To celebrating Hispanic Heritage Month, we will be highlighting profiles of five Hispanic women disrupting the STEM world with their innovations and research and inspiring a new generation of scientists, techies, engineers and mathematicians!
Sabrina Gonzalez Pasterski.
STEM path: Science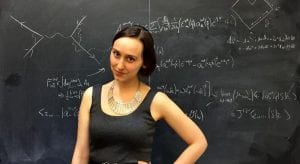 At just 24 years old, the physicist has a résumé that even veterans of her field can't match. Gonzalez Pasterski, who's a doctoral student at the ivy league studying high energy physics, started showing signs that she'd break barriers in 2003, back when the then-10-year-old started taking flying lessons. Three years later, she started to build her first kit aircraft. By 2008, it was considered airworthy.
These days, Gonzalez Pasterski, who studies black holes and spacetime, particularly trying to explain gravity within the context of quantum mechanics, has been cited by the likes of Stephen Hawking and Andrew Strominger, been offered jobs by NASA and Blue Origin, an aerospace research and development company Amazon.com founder Jeff Bezos also started. She's also received hundreds of thousands of dollars in grants to support her work.
Gabriela Farfan
STEM Path: Science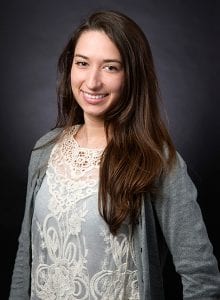 Gabriela Farfan is a mineralogist and has studied rocks since she was just a child in Wisconsin. Currently, the Chilena is a four-year graduate student at MIT-Woods Hole Oceanographic Institution (WHOI) Joint Program in Oceanography, where she studies chemical oceanography.
When she was a freshman geology major, she won an Intel Science Talent Search award for her independent research describing why some gemstones appear to change color when looked at from different angles. Her findings landed her an invitation from former first lady Michelle Obama to attend the 2010 State of the Union address. That year, the White House referred to her as one of the "outstanding young leaders in the scientific community."
This year, the Mineralogical Society of America awarded her the Edward Kraus Crystallographic Research Grant, bringing the modern, multidisciplinary mineralogist one step closer to her dream of being a working scientist and a mineral curator at a natural history museum.
Laura I. Gomez
STEM Path: Technology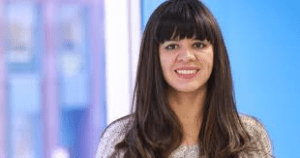 Laura is one of the leading ladies in tech. At 17, when the formerly undocumented Mexican immigrant first obtained a work permit, she took an internship with Hewlett-Packard. Seeing no one like her in the workplace, she instantly wanted out. However, she decided to stay in the field after her mother, who saw a lucrative career for Gomez in tech, encouraged her to stay. Gomez would go on to work as one of the only Latinas at Google and YouTube, and then she became a founding member of Twitter's international team, where she led Twitter en Español.
Being underrepresented in the tech world and experiencing discrimination, Gomez decided to do something about it, founding (and acting as CEO of) Atipica in 2015. It's a recruiting software start-up that uses artificial and human intelligence to help companies make bias-free decisions when hiring employees.
Stephanie Castillo
STEM Path: Technology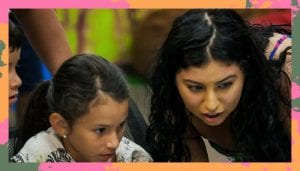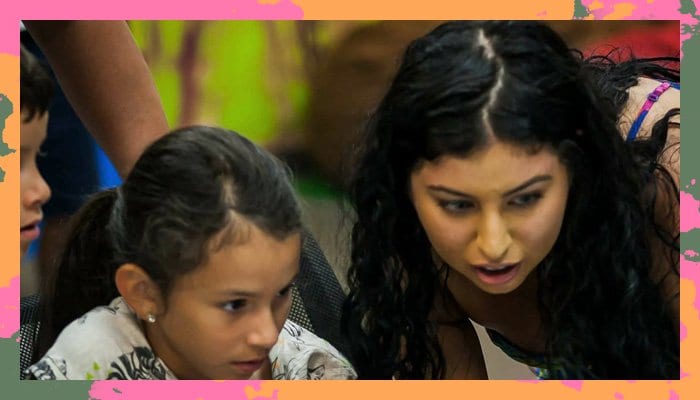 Stephanie is the woman behind Latina Girls Code (LGC), a Chicago-based program providing education and resources to young Latinas (between the ages of 7 and 17) interested in technology. With workshops, hackathons and weeks-long programs on technology languages and entrepreneurial skills, LGC aims to fill the diversity gap in STEM. Through the program, they are witnessing students who are facing unique experiences in unique circumstances as such, the initiative is now more than just a technological transformation for the Hispanic communities. When she's not teaching the girls how to code or gifting them with laptops, she's an immigration adviser, helping these same young Latinas, many of them undocumented, navigate further education and employment opportunities.
Diana Sierra
STEM Path: Engineering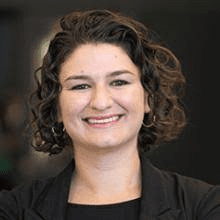 Diana is the co-founder of Be Girl, a social enterprise designing affordable, high-quality and reusable menstrual materials for destitute women and girls around the world. The Colombian industrial designer started Be Girl in 2012 after learning how many young women around the world drop out of school because they don't have items to manage their periods. The lack of sanitary supplies led to self-esteem problems and, as women without formal education, economic disadvantages as well. Through her design, Sierra hopes to help destigmatize menstruation, keep girls in school, and prevent non-biodegradable waste that disposable pads contribute to.
Ellen Ochoa
STEM Path: Engineering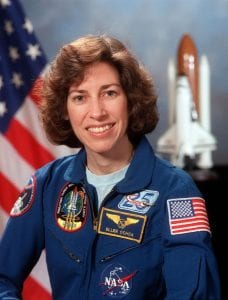 Ellen Ochoa is a Mexican-American engineer, former astronaut and the current Director of the Johnson Space Center. Ochoa became director of the center upon the retirement of the previous director, Michael Coats, on December 31, 2012. She is the first Latina to assume this position in the history of the organization. In 1993 Ochoa became the first Hispanic woman in the world to go to space when she served on a nine-day mission aboard the shuttle Discovery
Sources: