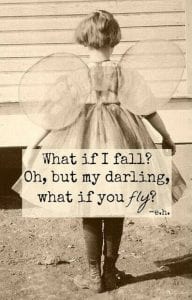 We think you'll love these ideas as many of them have come from your feedback.  However if you don't, we definitely want to hear about it! Please don't hesitate to send a note.
Here you go:
1. Original Content 
We have spent the last year scouring the internet and curating the most relevant news, stories, and ideas that have to do with parenting and education. This year, we will be launching guides that go deeper into specific topics providing you with toolsets and frameworks to solving a problem, trying something new, or be kept in the know.
2. Save for later functionality 
We've heard from some of you that while our content weekly is helpful, it can get overwhelming to feel like you can't truly dig into all the articles and resource at the time you are reading it. This functionality will allow you to save any of our content to read later.
3. A fitting home for all the resources we share and more 
We have mostly lived so far in warmth of your inboxes. This year, we plan to take a bold step further into the internet and develop this webpage into a comprehensive, easily navigate resource that you can come refer back to over and over again. In particular, this year, the website will host all the resources we have recommended over the past year for easy reference and moving forward.
4. Book Reviews 
There are so many parenting books out there and not enough time to read them all to glean the insights and wisdom captured inside. We will start building a library of reviews/notes so that you can review key takeaways from relevant books across many topics and decide whether it worth a full the read.
5. STEM @ Home Videos 
Part of our goal with this platform is making the home a natural place for STEM exploration so we would love for you all to share videos of you having fun making things with your girls at home. More to come on that later in the year.
6. Introducing the Dad perspective
Did you know that on the top 10 list of things that kids want for Christmas, "a dad" is mention. How incredibly heartbreaking! Girls need both their parents. And Dads have a unique position on influence over their daughters. It would be a huge miss to ignore that. Expect to see this reflected in some articles and guides this year.
7. Girl inspired, fun math worksheets 
Because the summer learning slide is no joke and our girls deserve learning tools that are exciting, creative and engaging, we are creating math worksheets that your girls will love and enjoy during the summer break!
8. Amplification
Lastly, we are really going to go out there in the big scary world and tell our story and share our vision more. All through last year, your validation that our newsletter content is useful and purposeful has meant a lot. And now, because of you, we have the full confidence to invite the rest of the world to come be a part of what we are building.  Well, thank you friends :). Expect to see us more active on social media and partnering with like-missioned organizations.
As if that is not enough, we have a few surprises planned as well so stay tuned. Ultimately, our biggest goal this year is to earn more of your engagement and to hear and learn from what you are doing to raise smart girls in your homes and communities. You can expect us to ask us for your feedback regularly throughout the year.
Cheers to our girls flying high this year!
Also, this week's newsletter is out. Check it out here and/or subscribe to get these delivered to your mailbox weekly!
Ps: We are experimenting with a Friday morning by 6AM delivery for the newsletter starting this week because who doesn't love Fridays? It is typically the most relaxing day of the week and perhaps that makes it more likely that we are sparking up a conversation with you at a convenient time. And we picked 6AM so that you have it at the start of the day and can decide to check it out whatever time works best during your day. Let us know if it works.