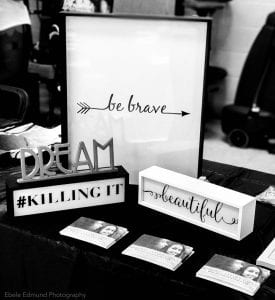 A few weeks ago, I had the opportunity to showcase Raising Smart Girls to over 200 girls at the Empowherment Summit, an event sponsored by a local girls empowerment organization.
It was WONDERFUL!
I really wanted to use the opportunity to engage the girls in a way that is meaningful and consistent with our mission. So we gave the  girls that visited our booth an opportunity to create their own lip gloss and learn about the chemistry of lip balms.
It was a hit! I really loved watching the girls light up as they learned what they were going to be doing. It validated our hypothesis that girls love STEM learning if it can be presented in a meaningful and relatable manner. We had over 50 girls indicate interest in a girls only STEM Maker club where we would teach them how to make more things they care about. Needless to say, I left that day feeling energized about this passion hustle of mine. It reminded me that this work is meaningful and many other people care about these same outcomes I am passionate about.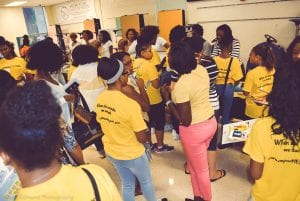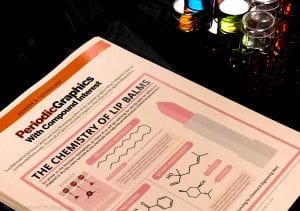 It has been a struggle to get content out and manage my transition into my new role at work. However, you are never far from my mind Smart Mommies. I am constantly reading and learning things that I think you might find useful and I am always so eager to share.
My dear friends who served as my team at the summit were absolutely wonderful; They both inspired and honored me with their commitment and service. They were so perfect in their support that I was able to fully focus on telling our story as passionately as I could to every family that walked up. It felt great to be so well supported and reminded me to seek help more often.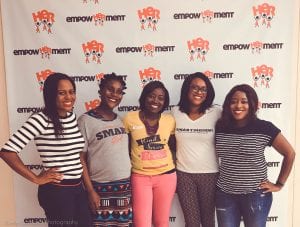 So I would like to ask you too, Smartmommy. Can you help?
I have a passion for enriching the way girls learn. My goal is to do this by empowering parents (i.e this newsletter), redesigning and customizing learning content with girls in mind and by surrounding our girls with a supportive community.
Do you have ideas to contribute? Do you work in Education? Are you a writer or editor? Are you a visual artist or graphic designer? Not sure how you can help but would love to? Please please reach out.
I am eager to hear from you!!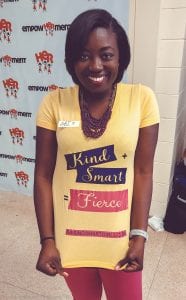 Photo credits to my super talented friend Ama @EbeleEdmund