I have a love hate relationship with new year resolutions. I love the energy it brings to every new year as we all gear up to be better and do better. But I hate that feeling at about day 50 in the year when you realize you are way off track.
We start off pumped up about our big hairy goal; every year, we are going to start a business, lose the weight, leave the dead end job, exit abusive situations, make new friends, reconnect with old ones, spend quality time with our kids, date our spouses, love our selves. Every. Single. Year.
Well, I've had it with the false starts so this year I am trying something different. I have picked only one goal for this year. One thing that gets all my energy and focus. One thing that if it's all I get to check off my list, it will give me the boost I need to take on other challenges.
And to support my one thing, I have also picked one word that would serve as my compass when I start to feel myself wander off the path. My word is consistency.
And should I start to wander, I also picked a quote to remind me of what I set out to do. This beautiful quote from Goethe gave me the courage to start exploring my passion for writing years ago.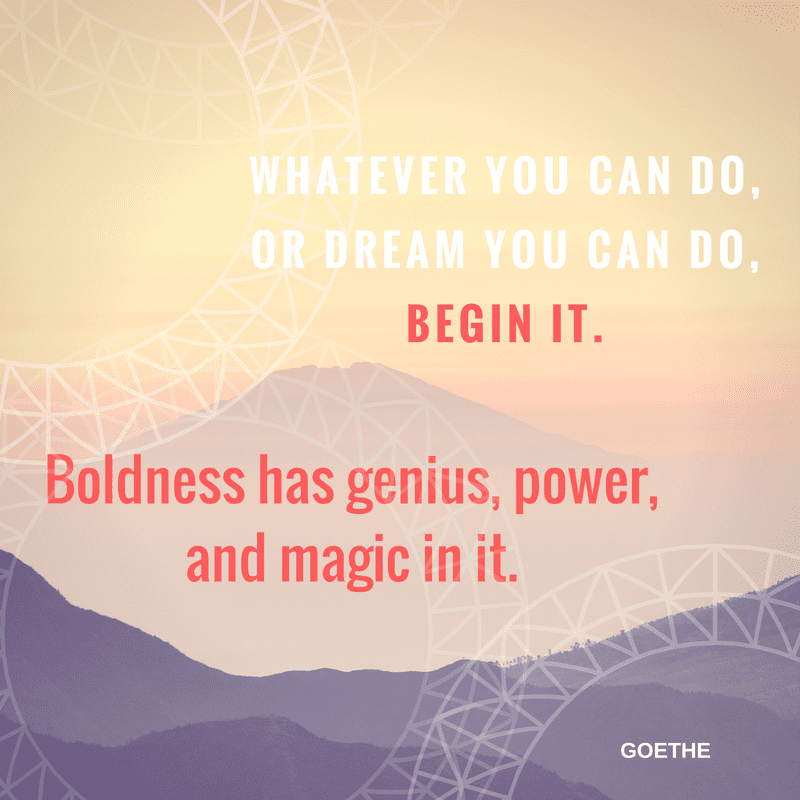 So before we get back to talking about raising our smart girls. Let's start with you first.
What's your word for 2017? How will you stay on track to achieve your goal?