We have curated a gift guide for giving all smart girls in your life gifts that inspire both STEM learning and fun. Below you will find both items from our store as well as items you can purchase from Amazon that will excite the smart girls you know.
Youth Smart Girl Squad T-shirt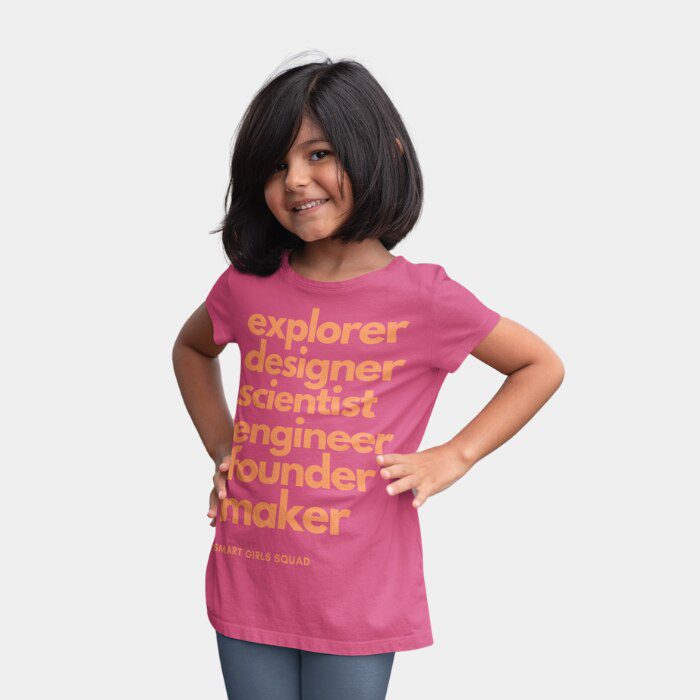 You can't put a smart girl in a box, there is no limit to what she can accomplish. This tee embodies the possibilities when she is given the chance to be her authentic self.
Dear Smart Girl Electrical Engineer Kit
Your smart girl's creativity will be ignited as she explores the core concepts of electricity and conductivity in this kit. She will learn about parallel circuits and build one to light up a head band of her design!
Dear Smart Girl Shirt & Kit Bundle
A perfect gift combo of a smart girl squad tee and an electrical engineering activity kit for your curious and creative smart girl.
Whether your smart girl is an explorer, designer, maker, engineer, scientist or tech founder we have you covered with 54 recommendations specially curated for girls 3 to 12 and with prices starting as low as $10. Click the category heads to expand each section.