This past year of uncertainty has taught all of us a lot about ourselves. We've had to face a multitude of adversities that have accompanied COVID-19, and we've had to navigate a new normal. It has not always been easy, but we're beginning to feel hopeful again about returning to our prior lifestyles. Although we're not quite there yet, it's still important to lean on others for support and wisdom. The following four moms have strong coping advice for those of us trying our best to get through: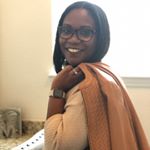 Alexis Maycock lives in Texas with her husband and their 13 and three year old daughters. She owns a parenting blog called Motherhood Menageries that discusses the journey of motherhood. Get 3 tips to work from home with kids. Instagram: @motherhoodmenageries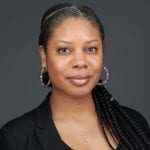 Quiana Agbai lives in Boston, Massachusetts, with her husband and their nine year old daughter and five year old son. She has a blog called Harlem Lovebirds that documents her observations of family life and raising young children. See a reflection on changing your outlook. Instagram: @harlemlovebirds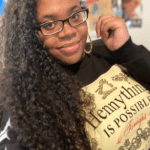 Shaye Wyllie lives in Brooklyn, New York, as a single millennial mother to her seven year old daughter. She has a lifestyle blog called Popcorn and Tequila that informs others of the latest TV shows and movies. Get 8 kid friendly movies to watch on Hulu. Instagram: @shayewyllie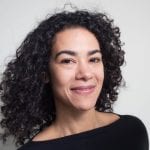 Tracy Cutchlow lives in Seattle, Washington, with her husband and their eight year old daughter. She is author of the international bestseller Zero to Five: 70 Essential Parenting Tips Based on Science. Get 10 tips free or her growth-mindset workshop. Instagram: @tracycutchlow
Read on for some helpful advice on parenting and working during COVID-19:
How are you keeping your sanity?
Alexis: I have been keeping my sanity by giving myself lots and LOTS of grace. Some days I am up and productive and then there are other days where I feel so low. On my up days, I try to get as much done as I can, and on the low days, I do plenty of self care: reading a book, cup of tea, lots of dark chocolate, movies, and popcorn!
Quiana: Talking regularly with my spouse about my concerns, maintaining therapy via Zoom, and just focusing on making it through one day at a time is keeping me sane. If I think too far into the future or focus on the unknown, I become overwhelmed. It's been hard to keep my chin up, but staying focused on my kids has definitely helped!
Tracy: Getting out for a walk each day restores our spirits. One sunny day my daughter and I walked a mile to the grocery store — something we wouldn't necessarily have done before. We passed beautiful flowers and trees, smiling neighbors sitting out on their front steps, creative and kind messages ("Let's all be well" in strips of colorful fabric wrapped around a fence, or "Spread love, not germs" in a chalk rainbow), a Little Free Library offering homemade cloth masks (all taken), colorful chalk patterns drawn on the sidewalk with instructions to hop, balance, twirl, skip, and run — which we did, laughing. It's like our neighborhood is blooming along with the flowers.
How are you balancing your work and homeschooling?
Alexis: I haven't found a balance yet with homeschooling my three year old and 13 year old and getting my own work done. I just take it a day at a time. I reach out to their teachers at least once a week to share my gratitude with them, ask any questions, and also let them realistically know what did or didn't get done that week. I think it is important to give teachers that feedback, so they have a more realistic idea of how their students are coping with the workload they are sending out, and then the teachers can adjust as needed.
Quiana: I work for myself and have a flexible schedule, so while I've had to cancel/postpone and reconfigure some of my gigs, it's still been a challenge switching hats regularly. I tend to go the path of least resistance and let my kids lead the way when it comes to finding the learning activities they want to do each day. I found my kids really took to the color-coded schedule to generally know what to expect each day and using that loose framework around their assignments has helped a lot. I've been granting a lot of grace to them and to myself!
Shaye: My daughter and I are watching movies every day after school. She gets up at like 7:30 AM to get ready for school, and then depending on the day, she's done by 11 AM or 2 PM. Then once she's done, she does homework, and we throw a movie on.
Tracy: With school, my husband and I alternate. We do some reading, writing, and math packets from the second grade teachers, but I feel unusually relaxed about whatever gets done. I noticed that the subjects all kind of happen throughout the day on their own. Math comes up as we're baking or shopping. My daughter will write a letter to her babysitter, read books on her own, or come up with art projects. She does a bit with the Khan Academy and DuoLingo apps. She asked how a virus can get inside a cell, and we watched videos from Nucleus/What If and Khan Academy. Pretty free flowing. Plus, I believe kids learn something important by having to entertain themselves. Teachers are starting to set up Zoom classes, which we'll join. But I have to say my daughter is pretty happy having so much time back to herself. I will definitely rethink how many activities she's signed up for when this is all over.
3. How are you helping your child understand these times?
Alexis: I purchased a journal for my 13 year old to write her feelings and thoughts in when frustration sets in. I also check in with her daily to get her thoughts on how she is feeling. My three year old's tantrums have increased. She is active and loved going to school and has definitely noticed that we haven't been going. Lots of hugs and playtime with Mommy and screen time and ice cream has been helpful. I also notice that the calmer I am, the calmer she will be. Three year's old are at the "mirroring" stage, so it is important for me to model a sense of calm when she is having a tantrum.
Quiana: I've found my kids to be more clingy and emotional during this time, so I've encouraged them to fully feel everything they feel from anger, sadness and confusion. We don't watch or listen to the news, but when isolation began, my husband and I watched an age-appropriate video about Covid-19 and found that it helped them to understand the science behind what's happening. We do a lot of check-ins, especially before bed to talk about each day and what we're feeling. Generally, I've found the kids have been very happy that we're altogether during this time. I understand that home is not a safe space for everyone but I'm thankful that we have been able to find refuge with each other.
Shaye: We got a Nintendo Switch a few months ago, so I hooked it up to the TV, and now we watch a movie on Hulu everyday and just hang out. We also got Just Dance today, so we'll be using that moving forward. The movies and games just help us relax and spend time together without having to think about what's going on, which she's definitely doing a lot of. (She mentions at night that she's scared, so I know spending time with her during the day gives her a reason to be happy.)
4. Ultimately, what is working for you? What ideas might be helpful to others?
Alexis: My biggest tip for moms and one I remind myself of daily is: give yourself grace! It's okay if things aren't perfect. No one is expecting perfection. Do what is best for you and your family's mental health. Don't be afraid to speak out and voice your opinion.
Quiana: My top priority during this time is focusing on what I can control, which primarily means protecting my peace. Fighting with my kids over assignments, late bedtime, food choices etc. isn't worth the mental anguish. However, extending grace and empathy has worked wonders for all of us – under our roof as well as those outside of our home, from teachers to essential employees providing goods and services we continue to need. Keeping in mind that we're all doing the best we can has been immensely helpful.
It is important to remember to control only what we can control. We should not be so hard on ourselves! As moms, it is easy to take on the responsibility of everyone's well-being and neglect our own. We should not have guilt when we don't accomplish all that is on our to-do list. We all have our own way of dealing with the pandemic; hopefully, this will serve as a reminder that there is no one right way of doing things and that we are in this together.