Are you interested in providing Montessori toys for your child? These toys encourage imagination and often require children to learn real-life skills. For example, they lead children to problem-solve, which is applicable in all stages of a child's life. Montessori toys can improve hand-eye coordination and fine motor skills as well.
Let's take a look at some of the best Montessori toys available!
Montessori Toys for 3-5 Years Old
The NNDA CO 10 x Blocks Montessori Sensorial Materials Tower Family Set Wooden Building Blocks Toy Kid is the perfect toy for any child who loves to create! The Pink Tower is an important part of sensorial activity, it helps to promote observation, balance, coordination, and concentration. As children build, they will develop muscle movement. The possibilities are endless with a variety of block sizes!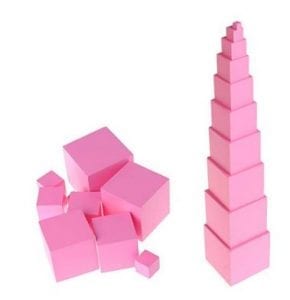 The Milliard Wooden Waldorf Balance Wavee Board is an amazing Montessori toy for any imaginative child to play with. It has a long list of uses and your child will come up with even more. It's a great place for kids to rest, rock, or step on. They can use it to rock their favorite stuffed animals to sleep too.

Each Wavee Board is made to last with natural beechwood. The wood has unique coloring, texture, grain, and mineral patterns in the outer layer. These are variations that make each board one of a kind.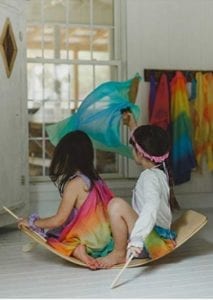 If your child is learning how to count or do math, the Shoresu Montessori Mathematics Counting Cards will be an excellent addition to your playroom. There is a focus on number sequence, making it a great product for emerging mathematicians. As they grow, the wood chips and numbers can be used as manipulatives.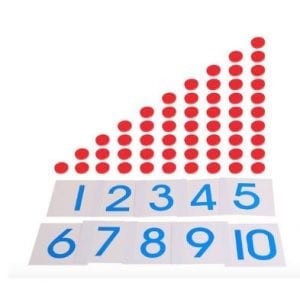 This Montessori small wooden alphabet toy set gives children a chance to learn their letters, their sounds, and spelling too. If you have a preschooler, they will be able to work on letter recognition. Older children can sound out letters and build words.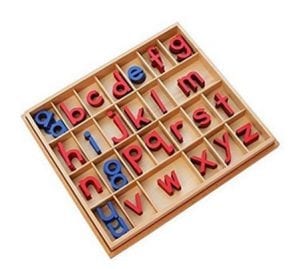 The EverEarth Jr. Ramp Racer for Toddlers with 4 wood cars toy set allows children to be creative while playing. They will gain a handful of educational benefits too. From problem-solving to thinking skills for figuring out how things work, there are a lot of opportunities. When playing with other children too, they will be able to build communication and social skills.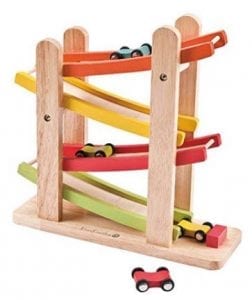 Montessori Toys for 6-9 Years Old
The Nugget is somewhat a toy and somewhat a cozy place to lounge. Kids can turn it into anything they want to—form a spaceship to a couch. It allows for imaginative play with only four soft pieces.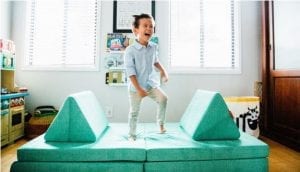 Who doesn't love a good marble or ball track? The Haba Ball Track Wooden Marble Toy Set allows for problem-solving and helps children to understand spatial thinking. You can order even more pieces for greater building opportunities as well!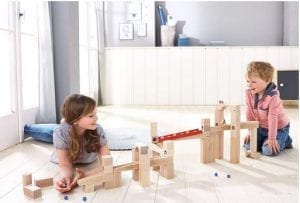 Magna Tiles give kids the opportunity to build anything they can think of. They're more interesting than regular construction materials. These tiles promote STEM development from a young age. As children build, they will be fine-tuning their fine motor skills.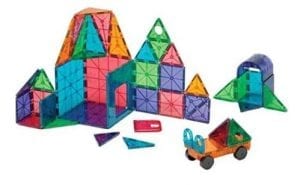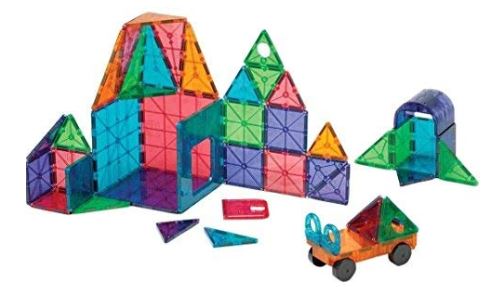 This easel is the perfect way to encourage creativity in your children. When they have access to artistic materials, they are more likely to use them. Provide your kids with an easel, paper, paint, brushes, and chalk. Get ready to watch their imaginations soar!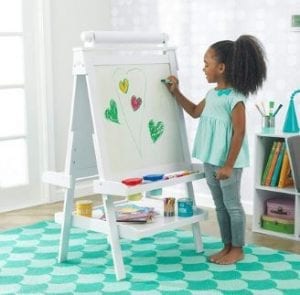 The Hue Animation Studio allows children to create something new that's completely their own. Kids can film, edit, and more. This is perfect for use with Legos, clay, and other materials too. It incorporates STEM and promotes creativity.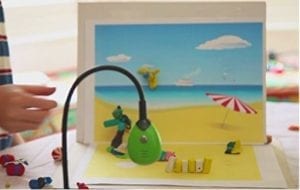 Montessori Toys for Kids 10-12 Years Old
Is your child ready to start building? Give them a small collection of tools that they can use for any project! This one includes two screwdrivers, a wrench, and a hammer. Of course, there should be some adult supervision since these are real tools. Building will give them a chance to use their creativity and to learn applicable life skills.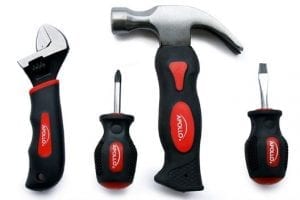 This isn't your average castle or dollhouse playset. It's an imaginative Montessori style STEM learning modular wooden building playset constructed of high-quality wooden materials for your children to rearrange as they play. It also comes with 38 pieces. It promotes engineering and creativity through play. It can grow with your child as they learn new skills.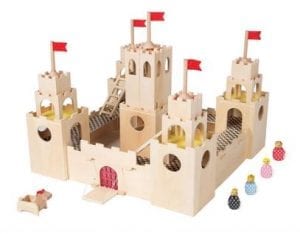 This amazing set includes 51 different fraction tiles. The hands-on manipulatives allow your kids to learn and understand fractions without a worksheet.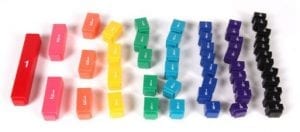 Snap Circuits have been a favorite for years. This set allows children to build 300 different projects and experiment with all kinds of materials. Snap Circuits promote problem-solving, creativity, and give children a good base in STEM.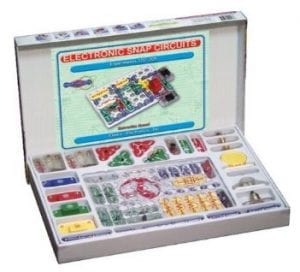 The Leonardo DaVinci's Bridge Construction Sticks set comes with 100 wooden sticks to build with. They can be used for building bridges or for any other creative structure. This promotes creativity and problem-solving. If kids work together, they can learn social and communication skills too. What will your child build?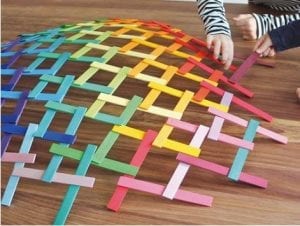 Consider investing in a few high-quality Montessori toys for your children. These will allow them to use their imagination, learn new concepts, and develop STEM skills at a young age. The possibilities are endless, so give your child the opportunity to learn and grow today!
Other Toys For Kids Recommendations