You Are Beautiful Just The Way You Are
Every young girl is beautiful in their own unique way. Sarah the puppy wants to remind your smart daughter that she is absolutely beautiful and that she can be confident in herself and in her unique beauty.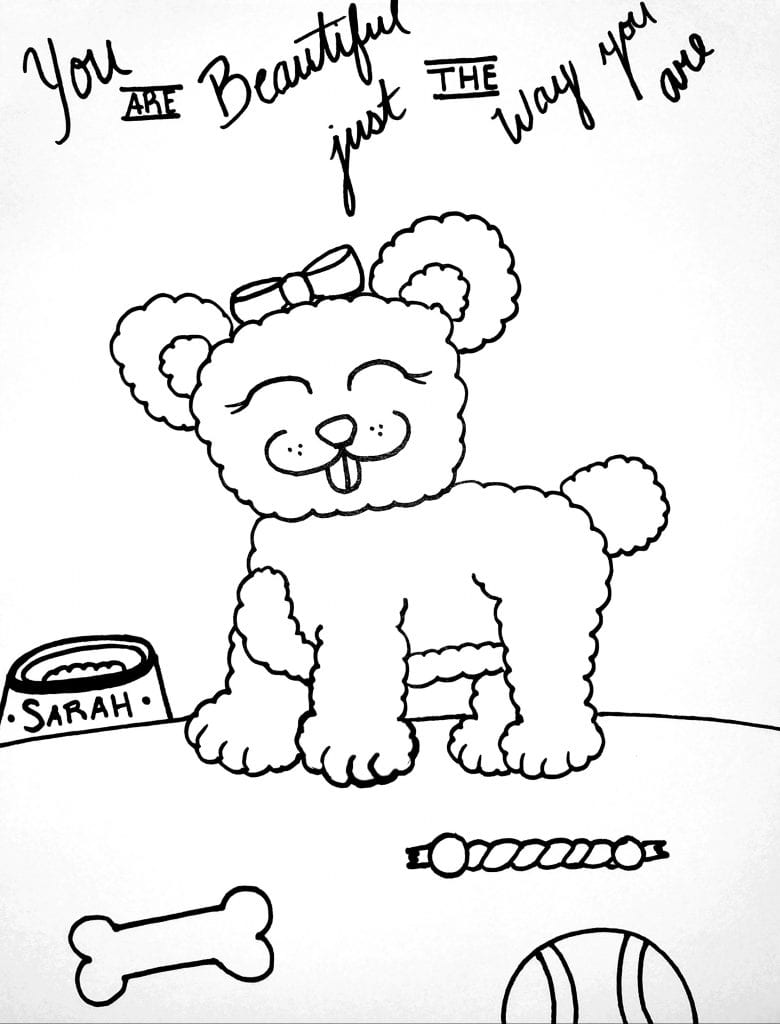 Never Stop Believing
With adorably large ears, Cleo the pup will never stop believing that she can do anything! She can use the unique talents she was born with to do amazing things! And she wants to remind your smart daughter that she can use her own unique talents to do amazing things, too!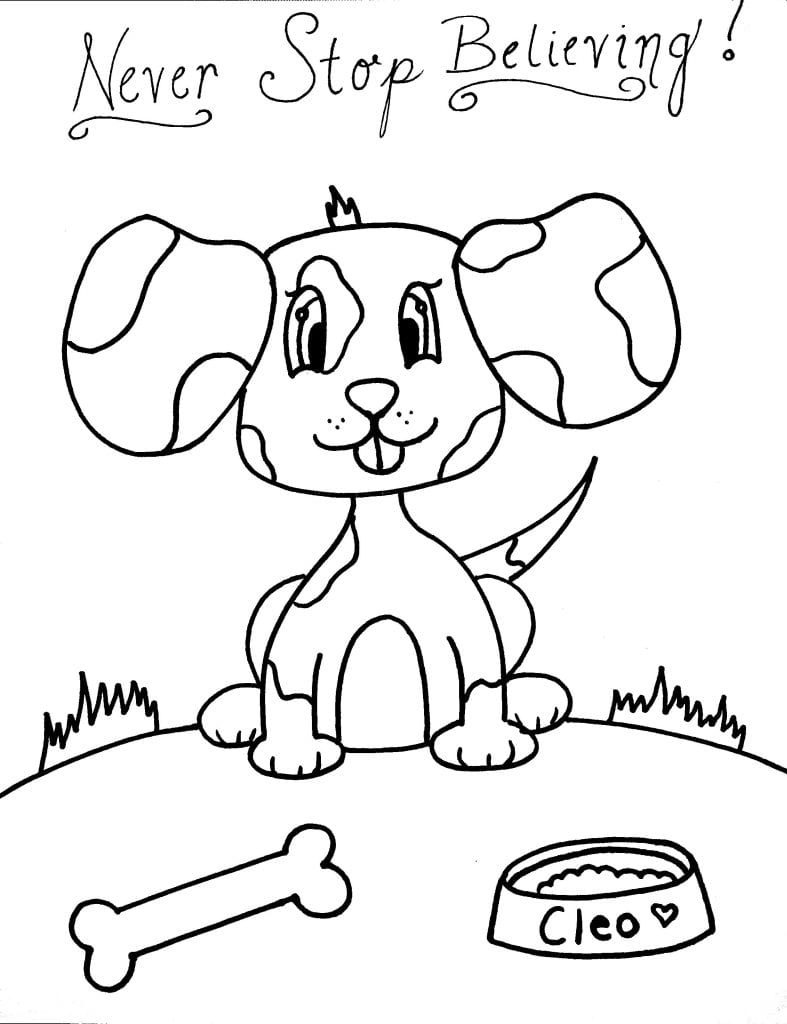 Love Your Friends
Brittany loves to play with her friends all day long. She's a great friend, and she encourages your smart daughter to love her friends, too. Have your daughter color these pups as a reminder of how important friendship is.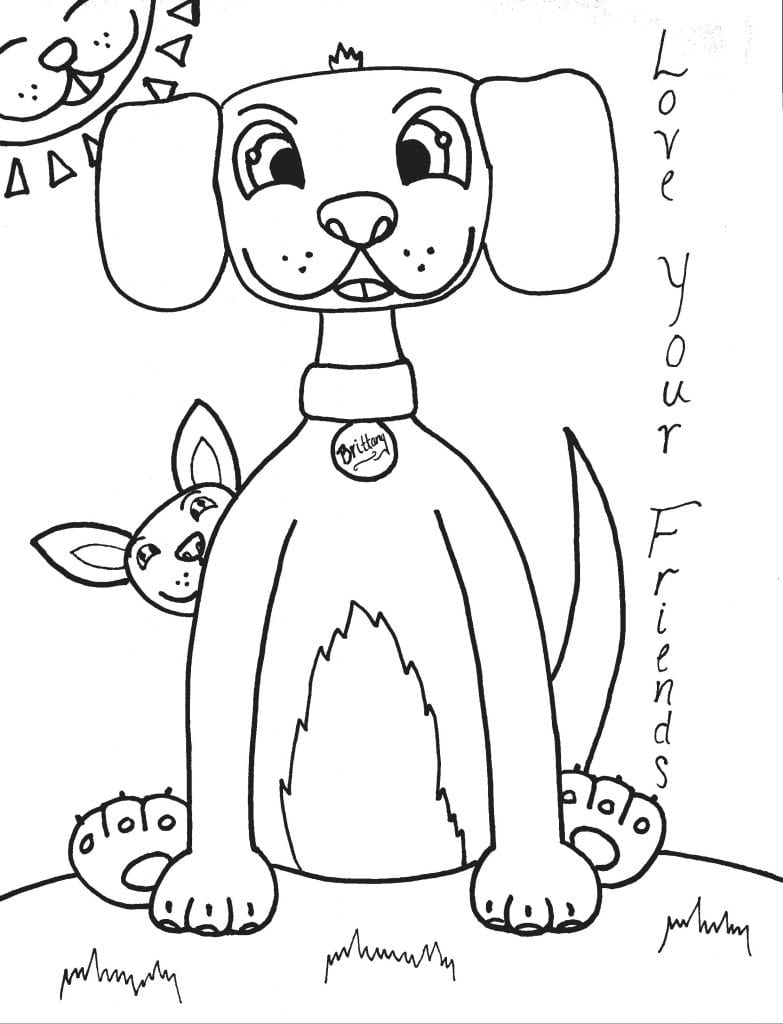 Keep On Smiling
Little Pippy the puppy might be a small dog, but she has a huge smile! She's a great reminder to keep your smile bright and shining for the world to see. You never know whose day you'll make with just your beautiful smile.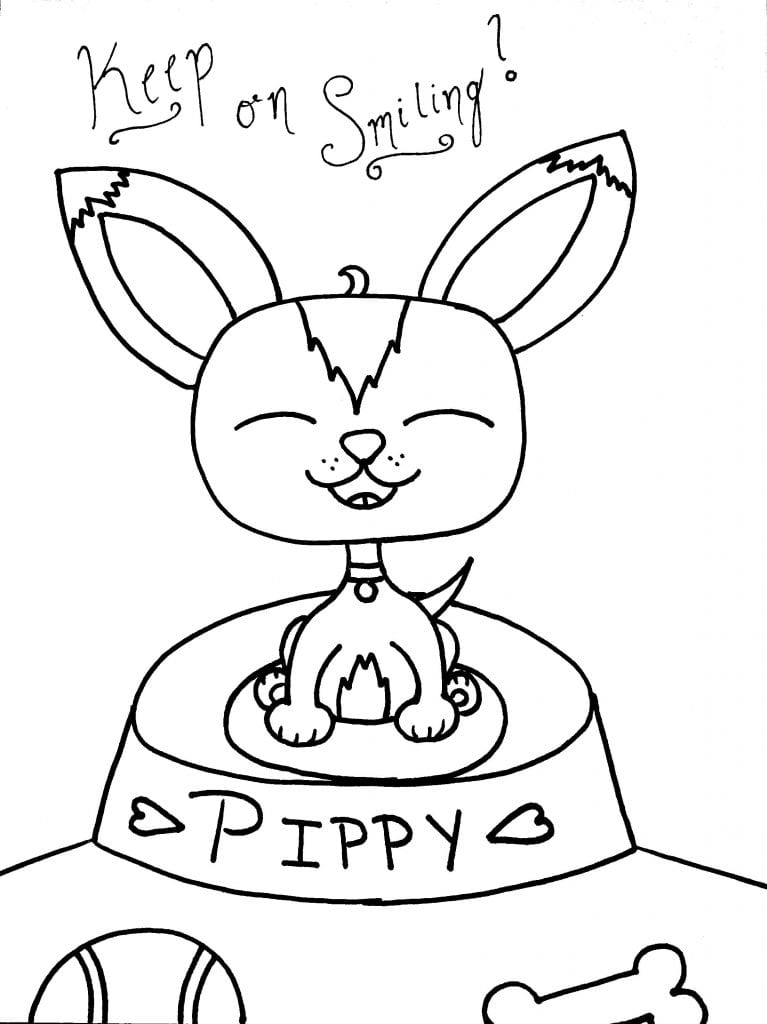 Fun In The Sun
Summer time is the perfect time for young puppies—and your smart daughter—to have fun in the sun! Take this puppy coloring page outside to enjoy the sun and the outdoors together. Coloring doesn't always have to be an indoor activity!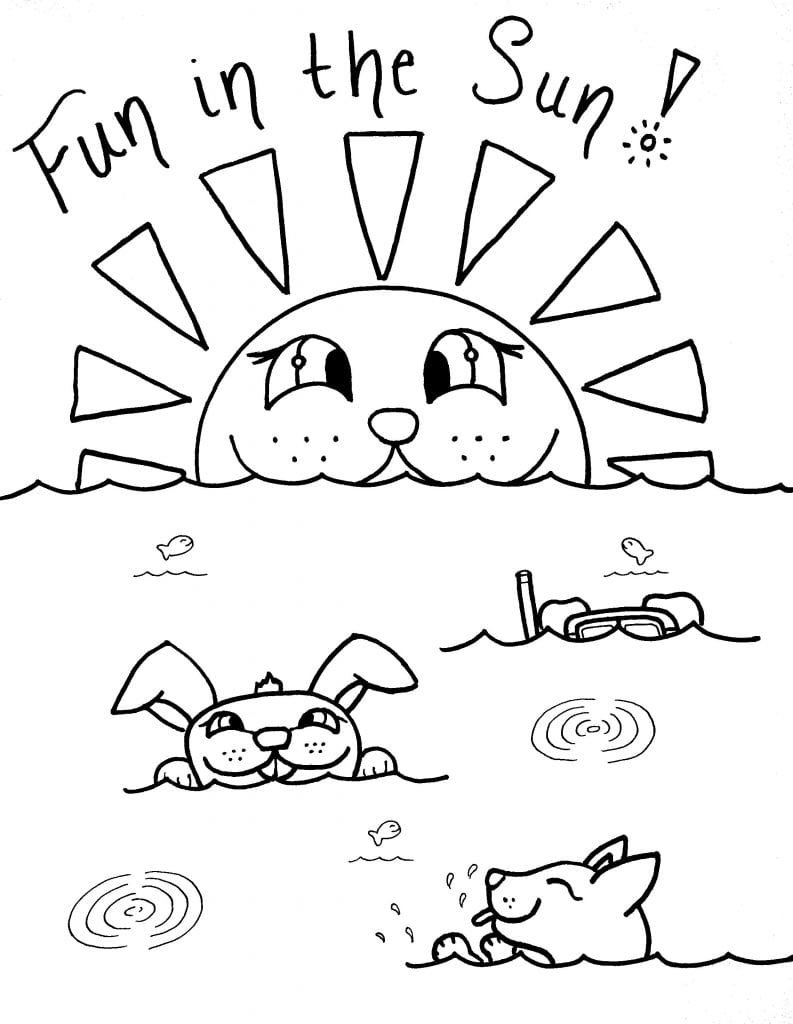 Don't Forget To Have Fun!
Life can sometimes be hard and not-so-fun. But life is also full of fun and exciting things! This pup wants to inspire your smart daughter to have fun and to be silly, even when things get tough sometimes.
Be Proud Of Who You Are
Julie the pup reminds young girls to be proud of who they are and to hold their head up high. Confidence is a beautiful quality, and your smart daughter should be completely confident in who she is. She is beautiful and brilliant; there's nothing more precious in the world!
Be Kind To Those Around You
Little Lola, Lucy, Lily, and Lacy love to play together in their new home. However, they're only tiny baby puppies, and their older friend loves to help them out when they need it. These pups remind us that it's important to be kind to everyone, especially to those who need our help.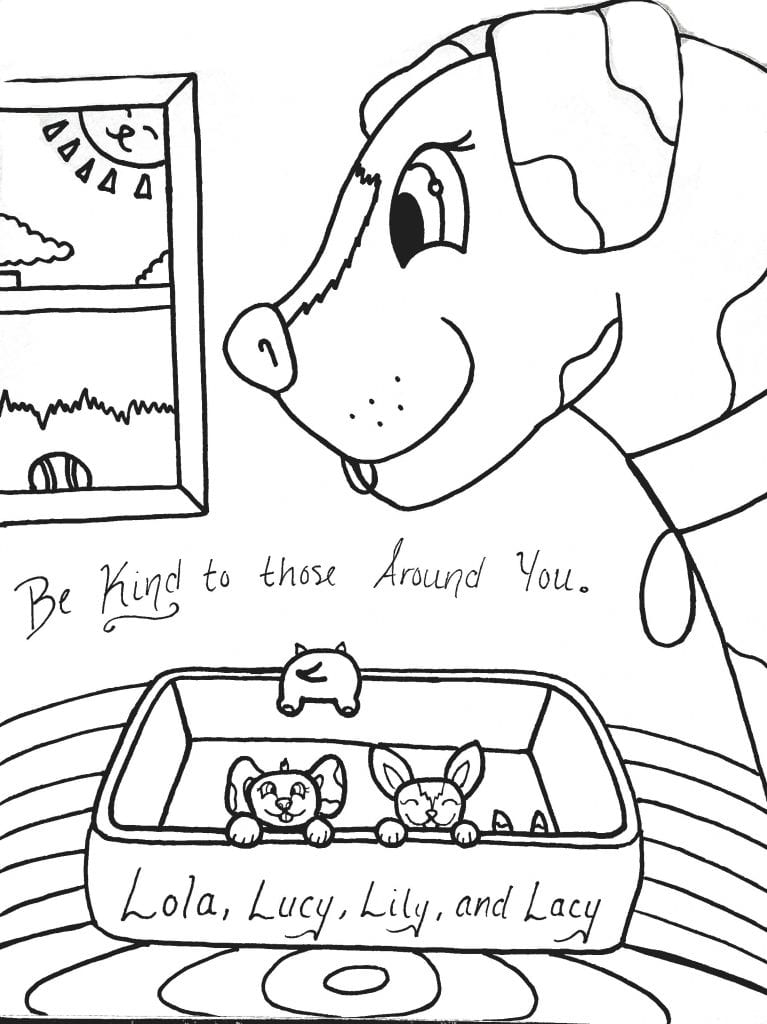 Appreciate The Little Things In Life
With so many distractions in our lives, it can be easy to overlook the little things that make life beautiful. This pup encourages us to be grateful for the little things in life and to take the time to smell the roses (or the wildflowers) every day.
Always Be Yourself
Doing a funny little dance, this puppy coloring page is certainly happy to be herself, and she can inspire your smart daughter to stay true to who she is. Have your daughter color this silly little puppy to remind her that she is amazing and should always be herself, regardless of what anyone else thinks.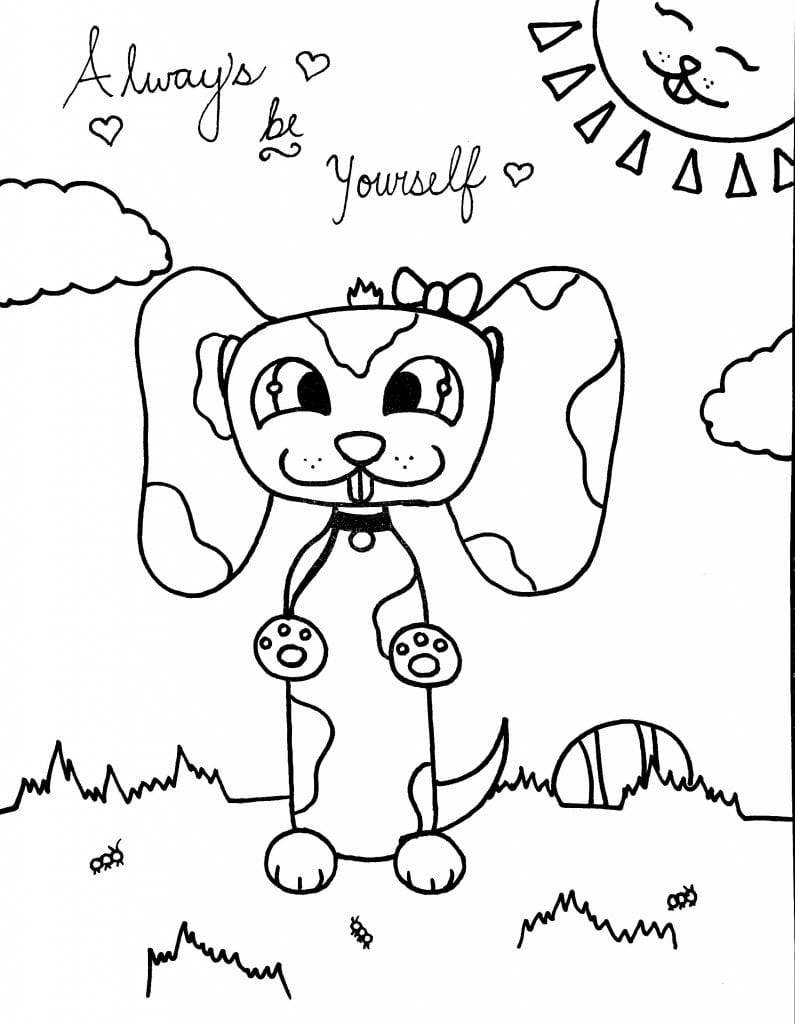 *Check out our other Coloring Pages: Spring Coloring Pages, Dinosaur Coloring Pages, Unicorn Coloring Pages