1. Be Unique
Every flower is beautiful in its own unique way. No two flowers are exactly alike, and it's the same with our girls! Every little girl is amazing and special and has something precious to offer the world. Remind your smart daughter to be proud of her unique qualities with this spring coloring page.
2. Be Gentle And Kind To Others
Spring is a time of new life and beauty, and with all of the little baby animals running around, it's a great time to be reminded of how important it is to be gentle and kind to others. When we're kind and gentle, life flourishes and thrives. Let your smart daughter color this page to encourage her to be gentle and kind to everyone she meets.
3. Smile, You Are Beautiful
Is there anything more beautiful than your smart daughter? Absolutely not! Give her a little reminder today with this spring coloring page. She should be confident and proud of who she is and smile because she is amazing.
4. Hello Sunshine
With the sun smiling down, this butterfly spreads its beautiful wings to soar high in the sky. Butterflies are fantastic examples of change, transforming from a crawling caterpillar to a flittering butterfly. Your smart daughter will love to color the intricate wings of this newly metamorphized butterfly.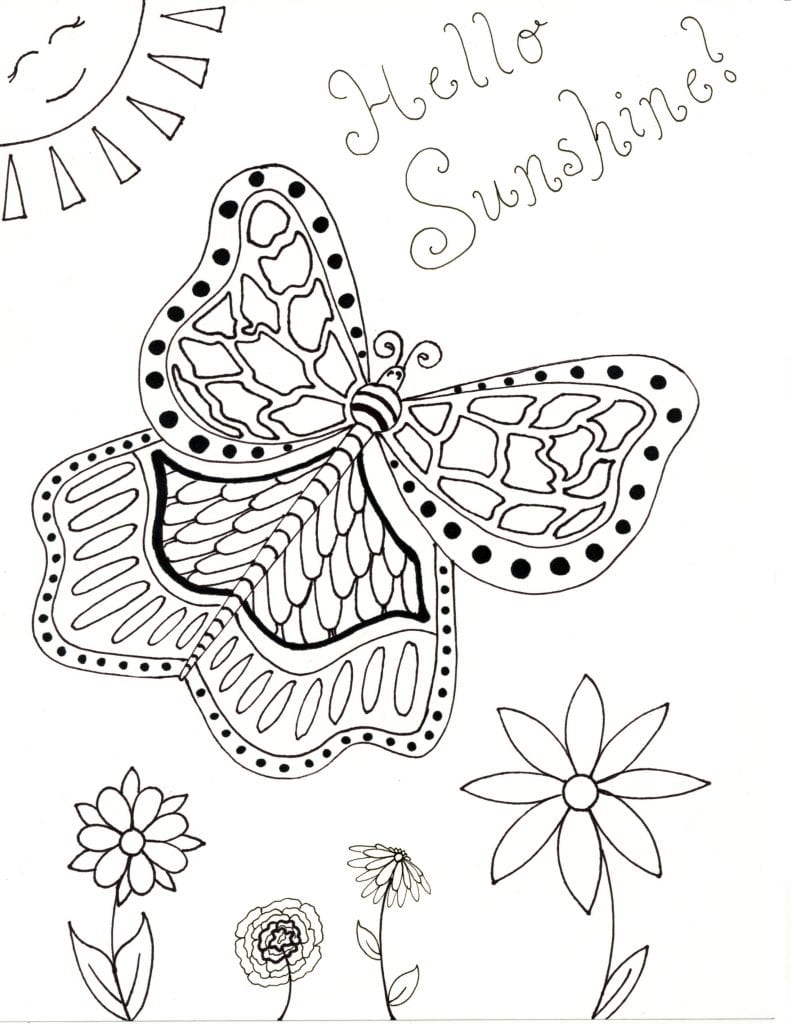 5. Hello, Lovely Lady
Lady Bugs are just the cutest! With their red shell and black polka dots, they look delightfully sweet standing on a blooming flower. Who doesn't love to catch a lady bug and hold it in their hands? This adorable lady bug wants to say hello to your lovely, smart daughter.
6. Spread Your Wings
Your smart daughter is as unique and special as a butterfly. Every spring, tiny little caterpillars go into cocoons to transform into beautiful butterflies. When they emerge, the spread their wings for the first time and fly away from the cocoon that kept them safe during their transformation. One day, your daughter will do the same thing. Encourage her to spread her wings to become who she will be with this fun spring coloring page.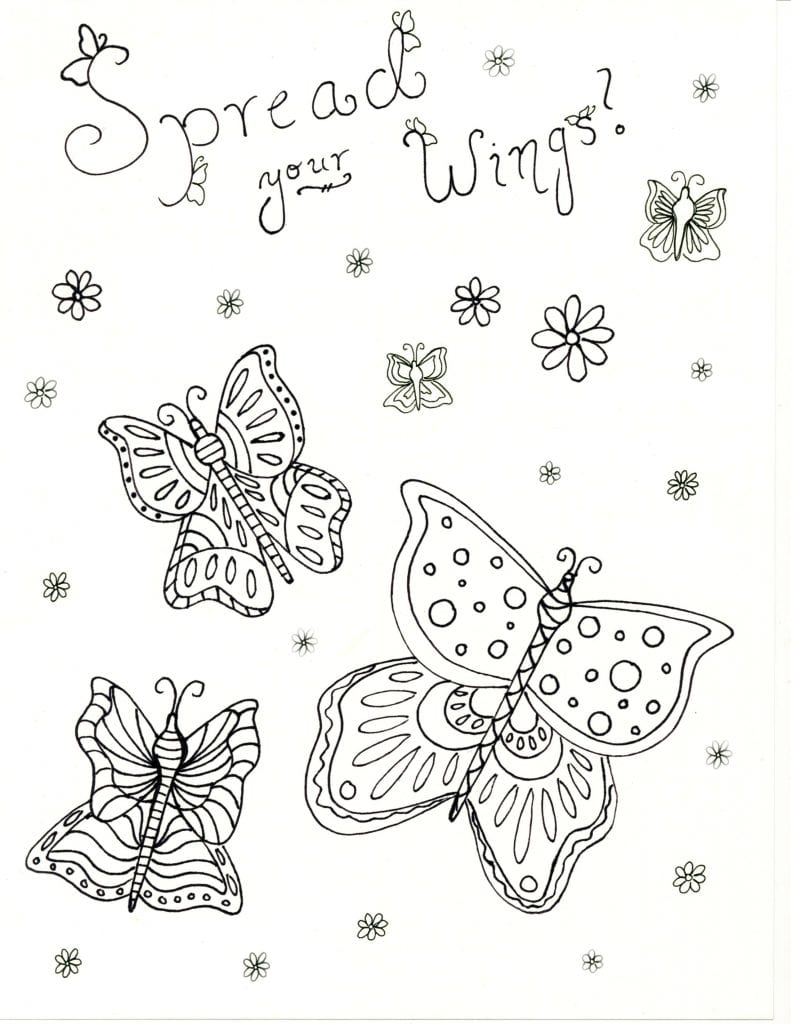 7. Bee-You-Tiful
Sometimes, we all just need a little reminder that we are beautiful and worth celebrating. Give your daughter that reminder today with this "bee-you-tiful" spring coloring page.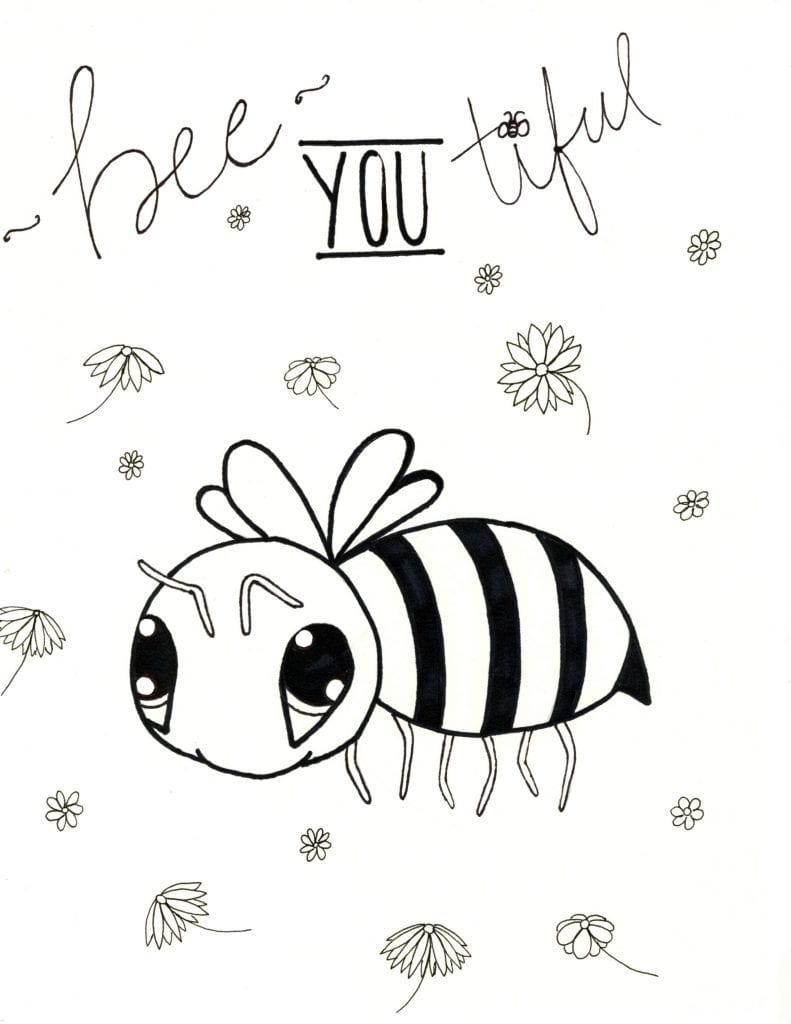 8. Be The Reason Someone Smiles Today
Everyone needs a little something to brighten their day from time to time. These birds remind us to take the time every day to do something special that will make someone smile. It can be as simple as giving them a little flower to let them know you're thinking of them.
9. Be Proud Of Who You Are
In this coloring page, a bee, a butterfly, a turtle, and a fox stand tall together, proud of who they are and happy to share the world with each other, despite their differences. Give this coloring page to your daughter to remind her that she's something to be proud of.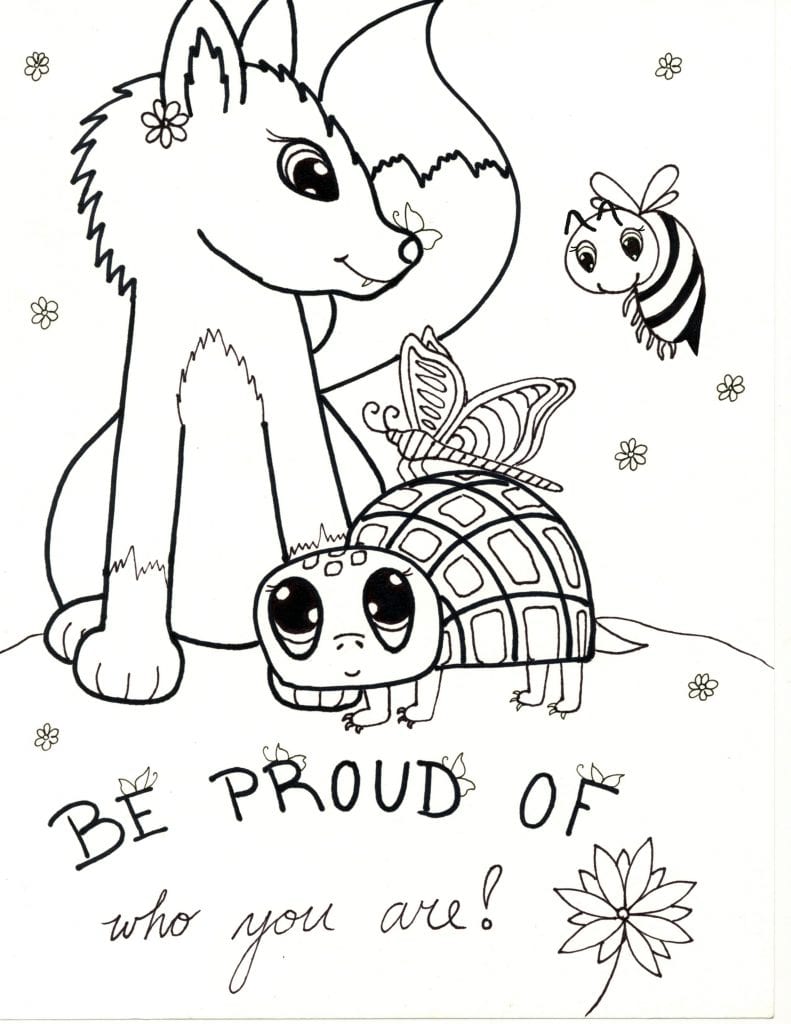 10. Be Adventurous
Find something to explore today! The world is an interesting and brilliant place, and there is so much to explore in it! Whether it's an unknown hiking trail that leads her to a beautiful waterfall or simply a book that she hasn't read before, encourage your daughter to go on an adventure today.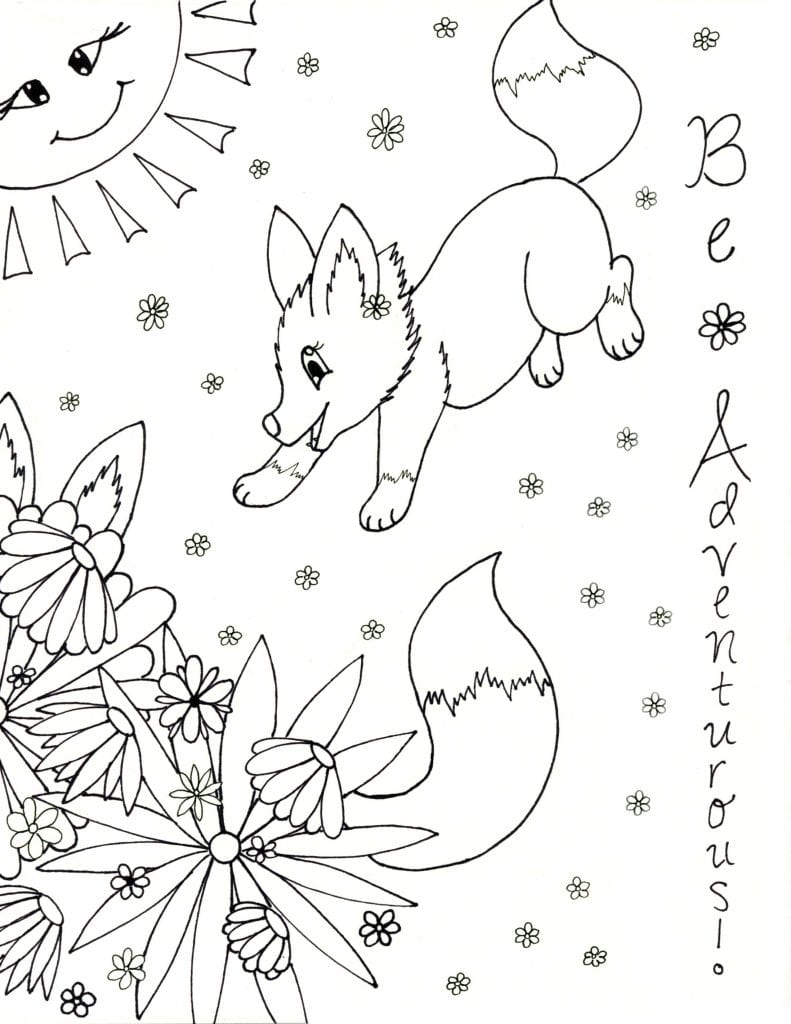 *Check out our other Coloring Pages: Unicorn Coloring Pages, Dinosaur Coloring Pages, Puppy Coloring Pages